So this is a new feature wooo hooo, check back each week to see the meals that I have planned.  We follow a low cholesterol, heart healthy diet so ingredients can be changed some!  I will try to include recipes when I can as well as a shopping list, recipes can be found on the separate Recipes page (a tab is at the top of the page just click!)
This is one of my favorite simple cookbooks i will be adding recipes from it to the meal
plan many of them can be found in the newer Betty Crocker cookbook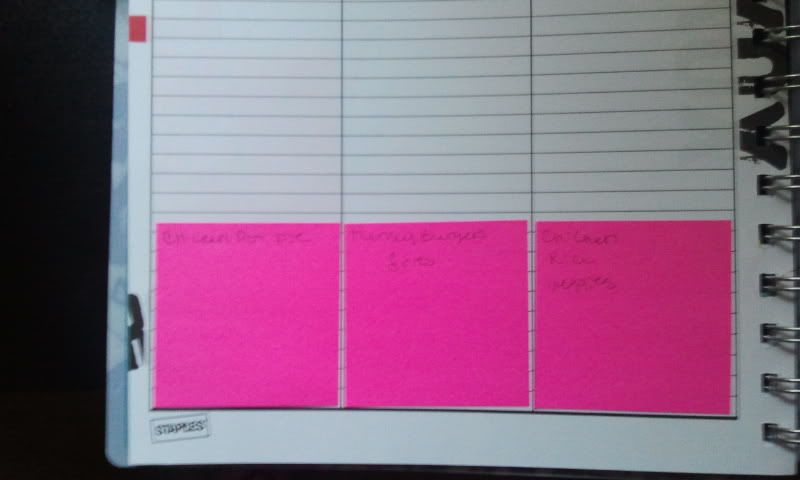 So I know this isn't the clearest of pictures how ever I wanted to show y'all how I Have done my m
my meal planning in the past I used post its at the bottom of my calendar
(a monthly weekly one that i got at staples)this allows me to move things around
if need be and can save me time later by moving things to a new day!Currently I am using Cozi and just put it in at 6pm every day , I also have the Cozi app on my phone and I love it because I can have it email things to Kevin, I also keep my shopping lists on it and my to-do lists! Kevin can also add to the shopping lists from his phone and it show up on mine.
Click the Crock-Pot to be taken to Coupon Newbies Croc-Pot dinner thread!