I know that it has been quite some time since I have posted but I have been very busy with work and life. I will do my best to write every few days as best I can from now on if not more frequently. And as y'all can see from the blog theme winter is finally here! No more weather over 100 degrees, we have actually been below freezing the last few nights and had ice this morning.  All of this means soups and fire in the fire place!
David has gotten very big and is changing daily.  Hes 27 inches long and 18 pounds, hes also eating table foods, his favorites are pancake with turkey bacon and fruit, all ground up of course as he still has no teeth at 7 months old.  He is crawling, climbing, and walking along furniture and one of his favorite things to do is unplug mommies laptop while she is working (it no longer holds a charge so it dies when he does this). he also loves to play with Nabby and loves the Christmas tree.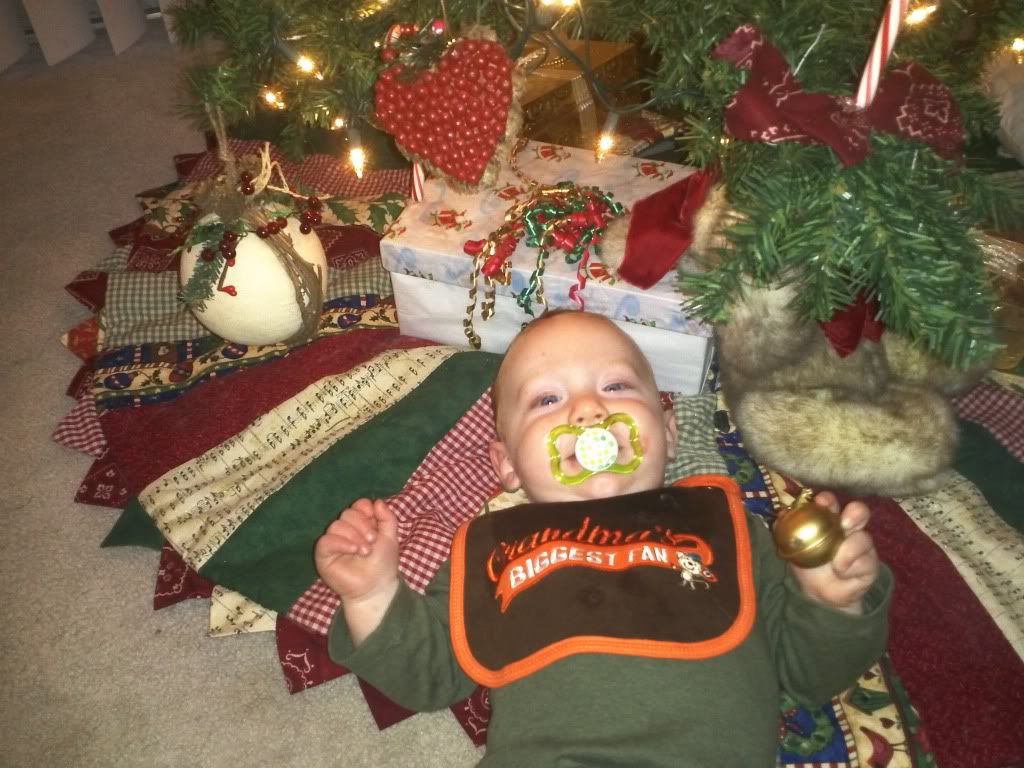 These are a few pictures from the past week, we went to the Gaylord Texan on Thanksgiving and saw the ICE exhibit "Shrek The Halls" David Loved it! Thanks Auntie Suzzy and Uncle Jon we had tons of fun!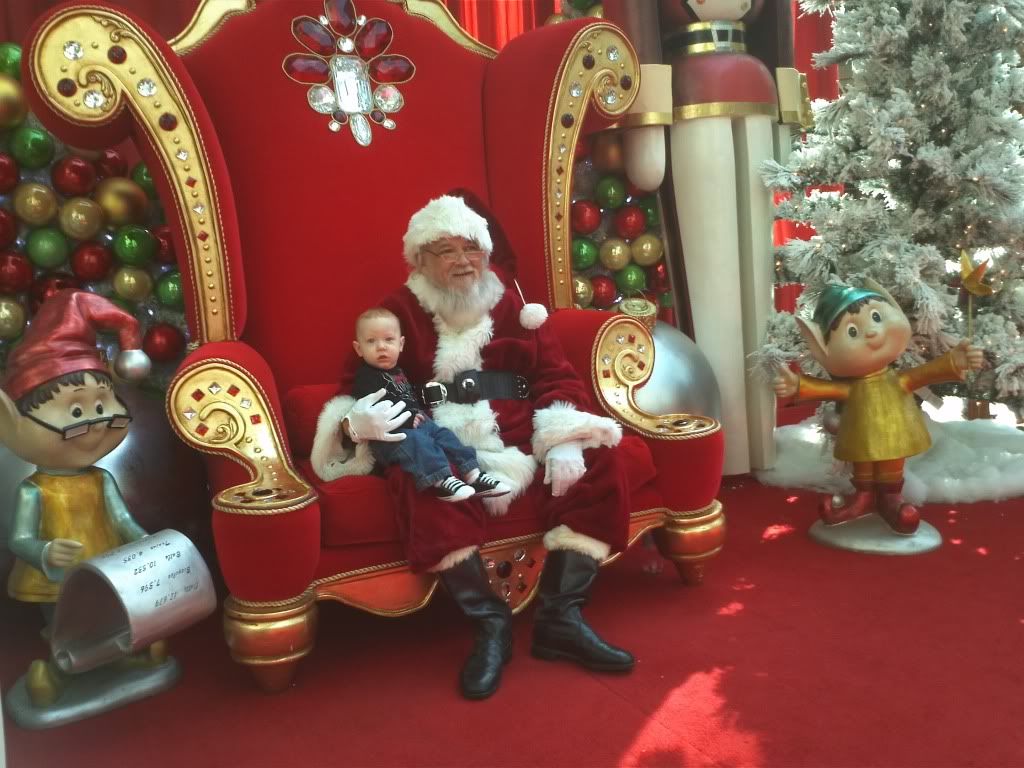 So couponing was on hold for a short time due to a limit in my time available but I am now working on getting back into it as best I can, I have even taken it to work with me to work on when I have a few minutes to spare.  When people see it all they ask lots of questions and I always direct them here as best I can.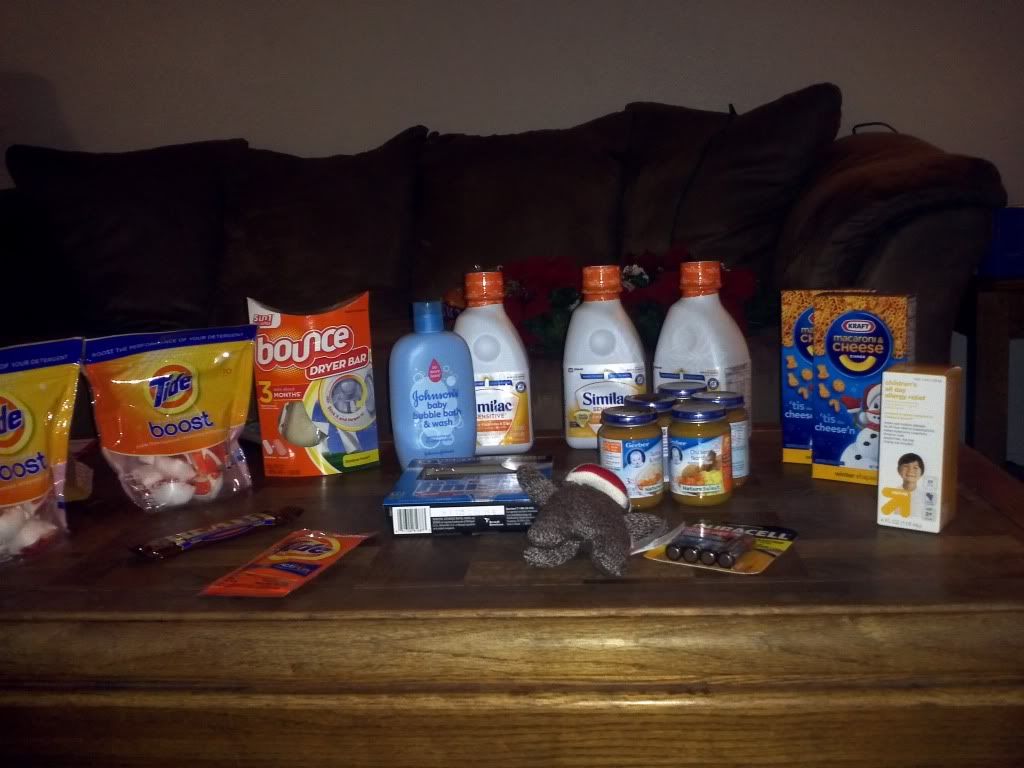 This was a trip to target that I had last week that resulted in spending just 47 dollars and some change and yielded a 10 dollar giftcard! not pictured were the paper towels and toilet paper.


Before my break I was working on reorganizing some things and I will continue to do so now that I am back, please watch for changes and bare with me while they occur.
Another tip tha that I have for saving some money this holiday season is seeing if the store offers a discount on open or damaged boxes (Lowes dose this which saved me 10% on this fireplace screen with tools)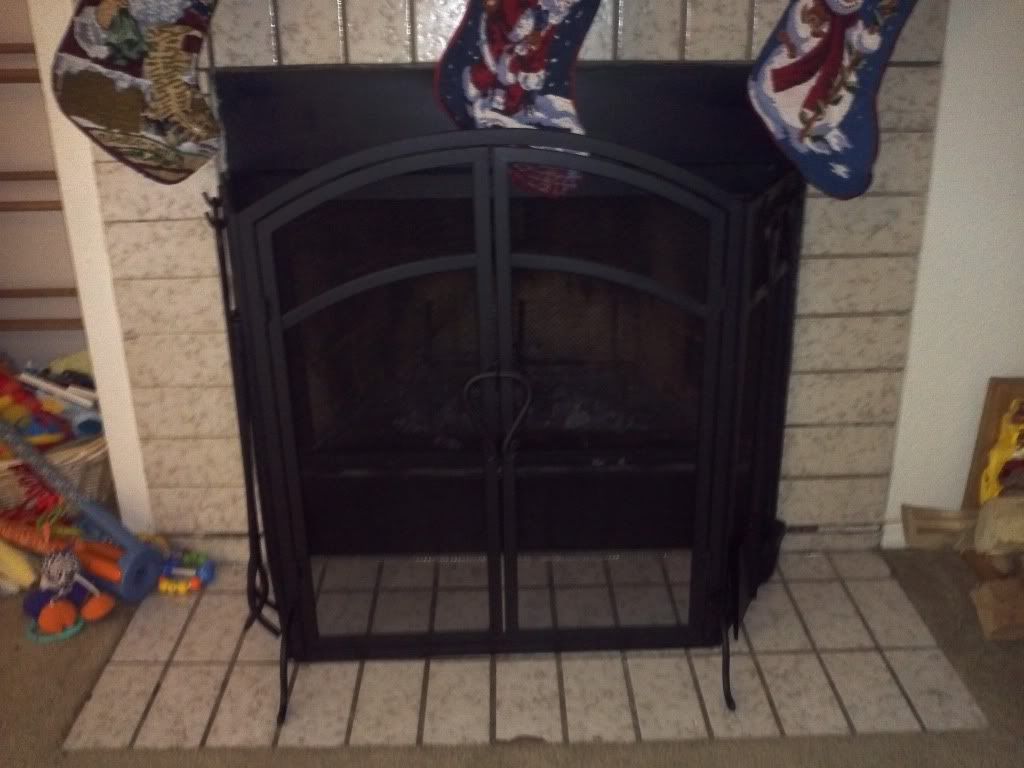 On the meal planning front the Cozi app that I have mentioned before now has many new features as well as meal planning, I love it for my shopping list that can have headers, as well as the calendar that it will add my to do list to. Pageonce is also a great app for keeping track of your finances all in one place
 So the Christmas Holiday is quickly approaching and has me in full holiday spirits, the house is decorated and lights are up outside, I only have couple of gifts left to pick up then mail gifts to California for family and get the cards in the mail (I will be working on this tonight), I have gotten some great deals including some free next day shipping for calling the company to see I could get a deal because of a discount code I used, putting me under for using the code that was out, I will share this company's name at a later time as to keep the surprise.
The tree is missing some ornaments now thanks to my tiny helpers (Nabby, Holly and David)
 This is what I have done with David's portraits and I will continue to add to it as he has more taken, I was told that you need to either remove the glass or use mats to prevent them from sticking to the glass.