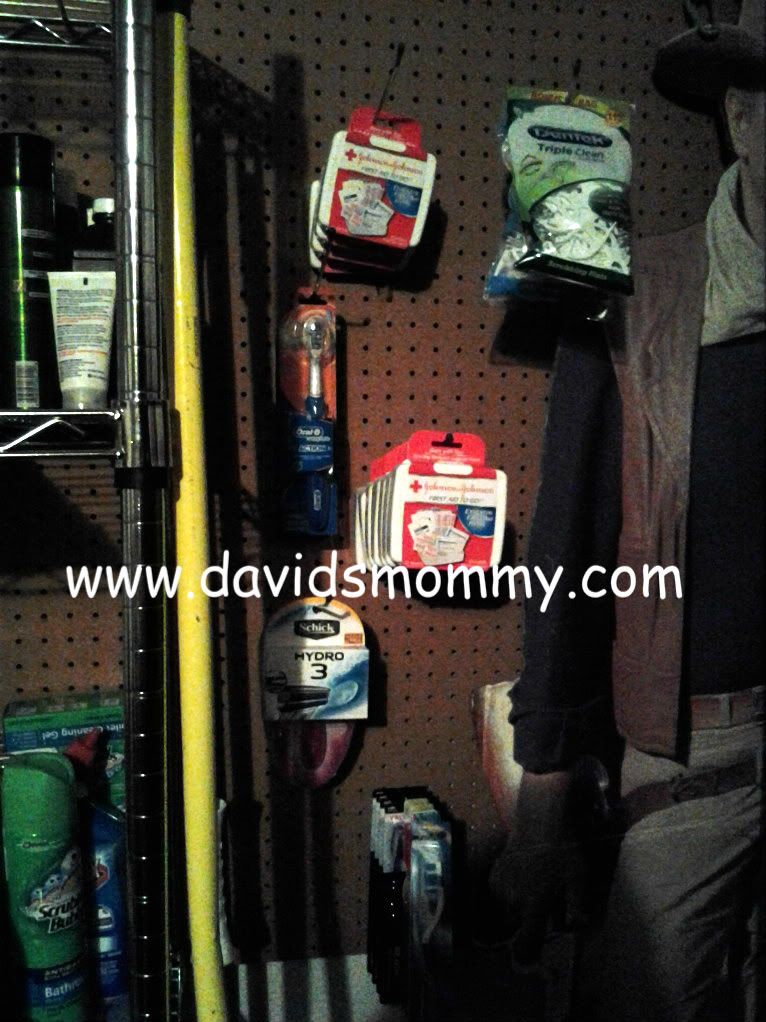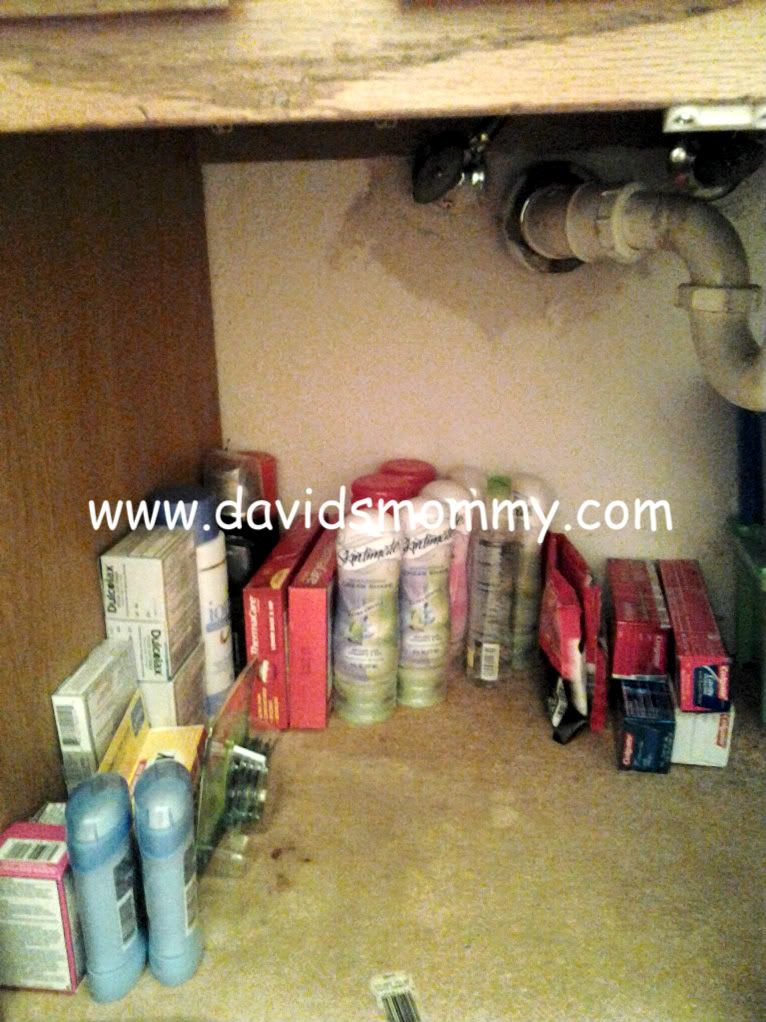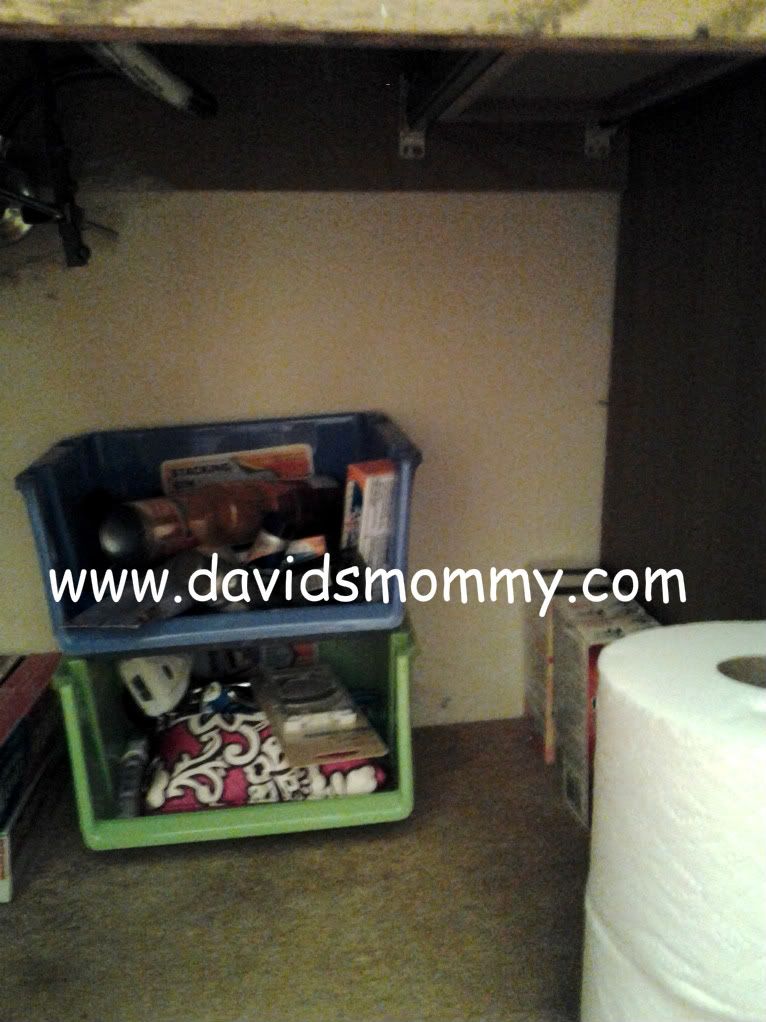 It's official I have shelves, my stockpile is much more organized now!
I used hooks like the stores have for items that can hang like razors, tooth brushes, etc.
I then used "S" hooks on the end for the broom, mop, and Swiffer.
I kept items like over the counter medications, tooth paste, deodorant and shaving cream in the house due to the Texas heat.