So this year I am working hard to become more organized!  Today  I tackled my coupon bag and purse.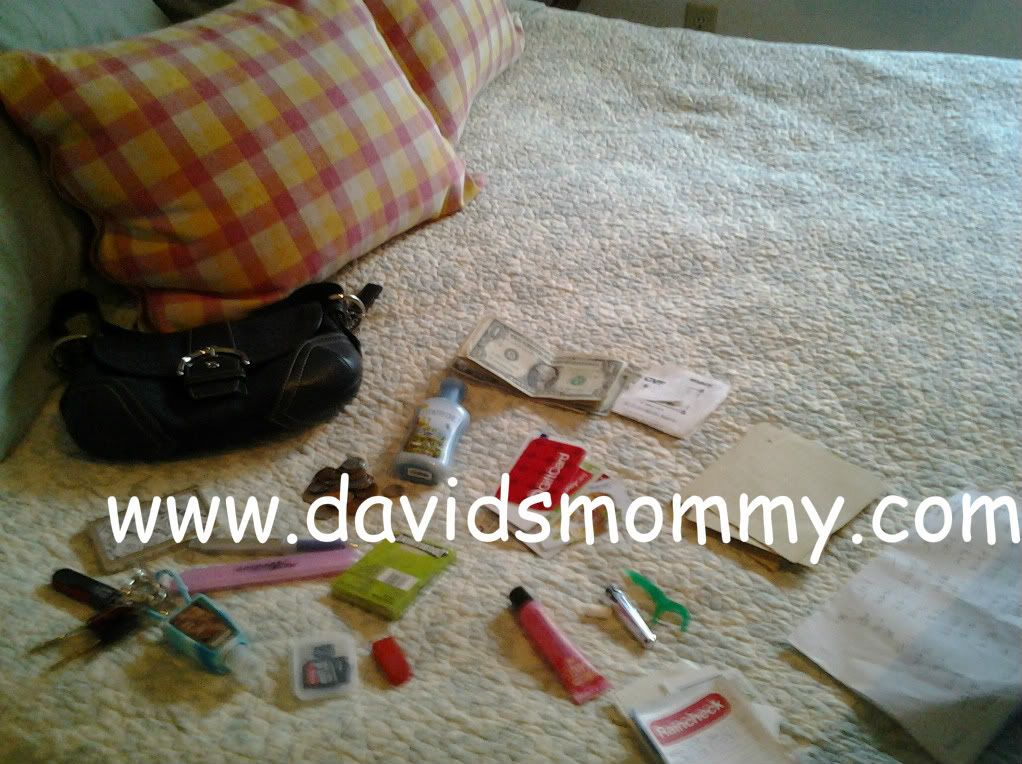 So lets start with my purse, I have been carrying a midsized one for a while but it is getting to be so annoying to have my coupon tote, the diaper bag and my purse.  So I will be using this smaller one.
 A small wallet with my important cards, cash, ECB etc.
gum
lip gloss
a flosser
motrin
flash drive
memory cards
business cards
nail clippers
nail file
lotion 
small phone charger
some paper for notes
and other odds and ends papers that i need from time to time
add keys, and phone and were good
Next lets take a look at my coupon bag, I have a mid sized tote, and a clear poly zip envelope that holds my adds so that I always have them with me! I use a pencil holder for a sharpie, paper clips, a pen, key ring sized store cards post its, and siciors.  I have a green bag and my green bag tag, my binder, and a ziploc with my clipped coupons that need to be put into my binder! 
I picked up the tote at micheals today, its normally $9.99 but I of course had a coupon for 40% off.