So things got really CRAZY around here, I am so sorry I haven't posted in a few days but here they are …
Odds and ends from my closet!
Sippys  that David is done with, plus some wax for my candle warmer that I didn't care for.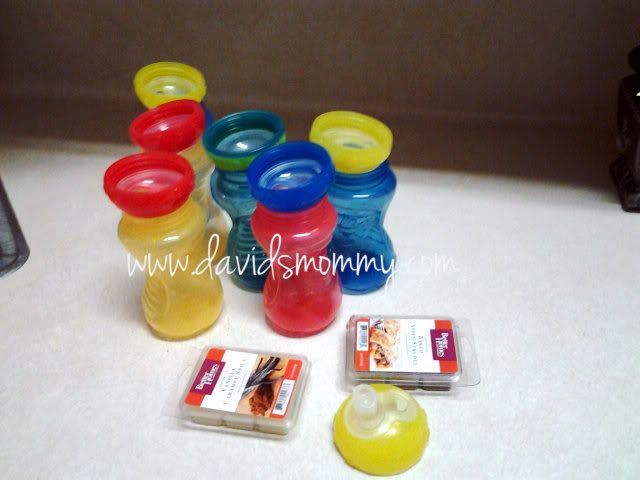 Odds and ends from around the house!
All off these things have either been tossed or added to the boxes that I need to take to charity!