So I know I am way past due on an update on David and I am so sorry!  He now has 5 teeth, he says about 10 words including Grandma when he wants to lol, we are working on learning kiki for the cats and Bampa for my Dad which is what we called his dad!  David is learning to feed himself with a fork and spoon which is very messy needless to say we are putting a sheet under the high chair for meals!   He has learned to drink out of a straw and wants so bad to use a glass like mom and dad but I am not ready to clean that mess up other than with water!  Tonight David helped me clean his room up for the first time and I am so proud of him!  He still loves fruits and pizza!
I have started a diet and exercise program (more on that next week) and David loves to help me with the elliptical!
Coloring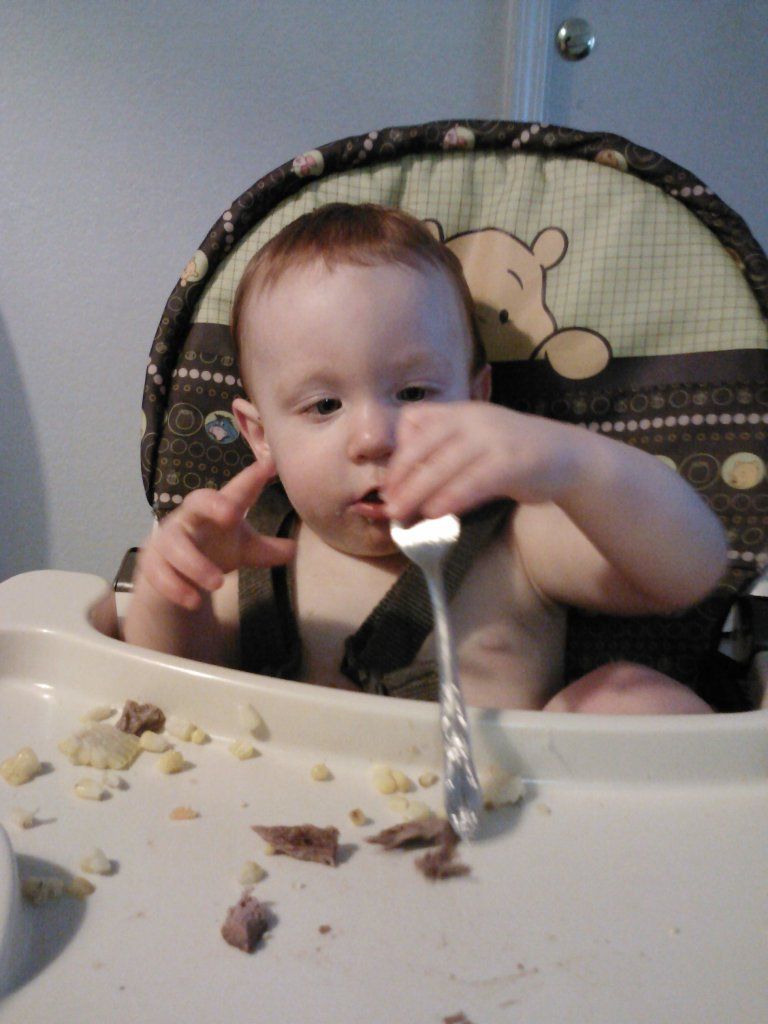 MMMMM Steak!

Mommy tried to pick up toys after he woke up…

And he sleeps!