So here is the time I grabbed this morning…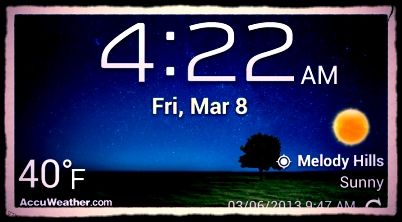 However I actually rolled out of bed at 4:01am … By the time I snapped the screen shot I already had French Toast on the Griddle for David's Daddy!
I have been to the gas station, done the laundry had a shower, unloaded the dishwasher and lots more already now I am just waiting for David to wake up so that we can move on with our day… I need  to make breakfast number 2, and tackle the to do list!
What time did you wake up this morning?