So I sorta got up early today, I made it up before David with enough time to shower, I was up at …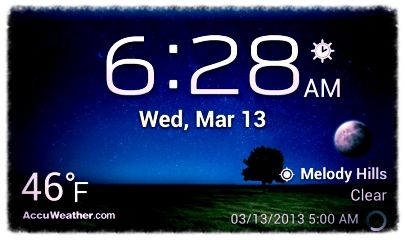 Today went smoother but only because the only thing that I need to do is clip and organize coupons, I got all of the housework done yesterday as well as updated the blog!
So tomorrow I will be up early so I can get these coupons under control, and then I will relax some outside with David as we have beautiful SPRING weather here in Texas!Ok now off to a bubble bath with my book! Early to Rise tomorrow!What time were your up today?